Chuck Norris Certainty Principle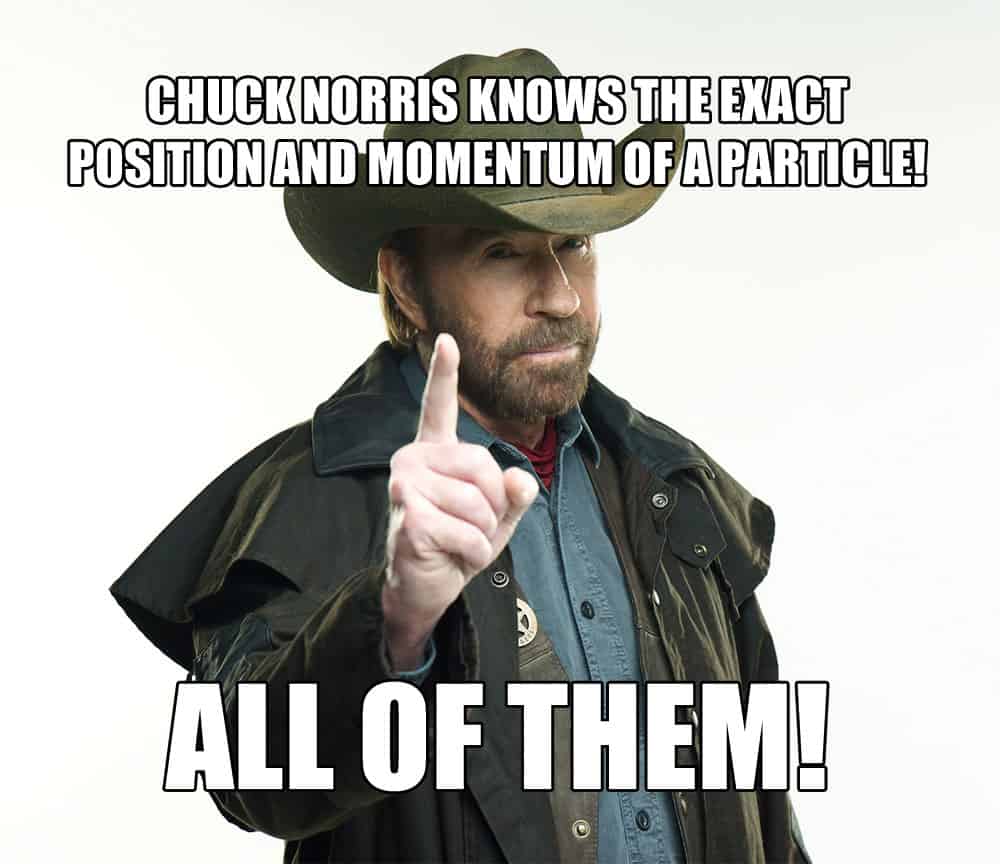 One of the most valuable habits you can have is the Daily Writing Habit!
To help you get started, I created a 30-day challenge that will keep you on track. Every day for the next 30 days you will get a writing prompt. Take the first step and enroll now.
After prolonged contemplation a thought occurred to me:
Chuck Norris knows the exact position and momentum of a particle! All of them!
Sorry for the off-topic post just couldn't resist. Although, Chuck Norris is probably made of pure willpower.