James Altucher: Choose Yourself! [VIDEO]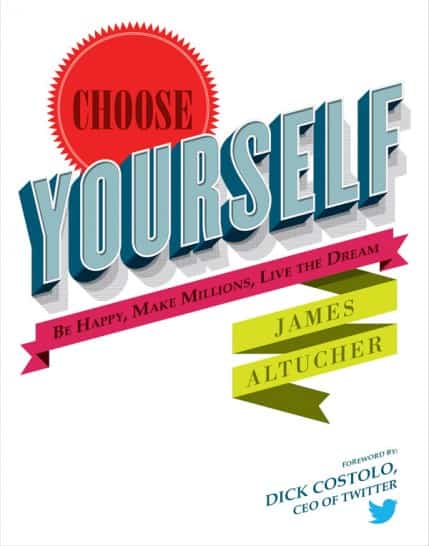 For some time now James Altucher is one of my favorite bloggers.
I sometimes go to his site to see if anything new is out even if the RSS reader shows zero. He has a really great book.
The book is about how one era has ended and the new is beginning. That in itself is nothing new. There are others who have noticed the change that is happening.
Here's the video about the book:
But James gives you the blueprint how to survive the change be happy, make millions, live the dream. You can find the essence of the daily practice here How to be THE LUCKIEST GUY ON THE PLANET in 4 Easy Steps.
If you only want to get the steps then that's it but the book itself is a fun read and you can read it completely free by asking your money back from James. Here are the details about the deal.
Here's the slide deck:
Here's the book description form Amazon:
The world is changing. Markets have crashed. Jobs have disappeared. Industries have been disrupted and are being remade before our eyes. Everything we aspired to for "security," everything we thought was "safe," no longer is: College. Employment. Retirement. Government. It's all crumbling down. In every part of society, the middlemen are being pushed out of the picture. No longer is someone coming to hire you, to invest in your company, to sign you, to pick you. It's on you to make the most important decision in your life: Choose Yourself.
New tools and economic forces have emerged to make it possible for individuals to create art, make millions of dollars and change the world without "help." More and more opportunities are rising out of the ashes of the broken system to generate real inward success (personal happiness and health) and outward success (fulfilling work and wealth).
This book will teach you to do just that. With dozens of case studies, interviews and examples–including the author, investor and entrepreneur James Altucher's own heartbreaking and inspiring story–Choose Yourself illuminates your personal path to building a bright, new world out of the wreckage of the old.
Luck is created by the prepared. ~ James Altucher
No matter who you are, no matter what you do, no matter who your audience is: 30 percent will love it, 30 percent will hate it, and 30 percent won't care. Stick with the people who love you and don't spend a single second on the rest. Life will be better that way. ~ James Altucher, Choose Yourself
As bonus material, find out: Is College A Scam?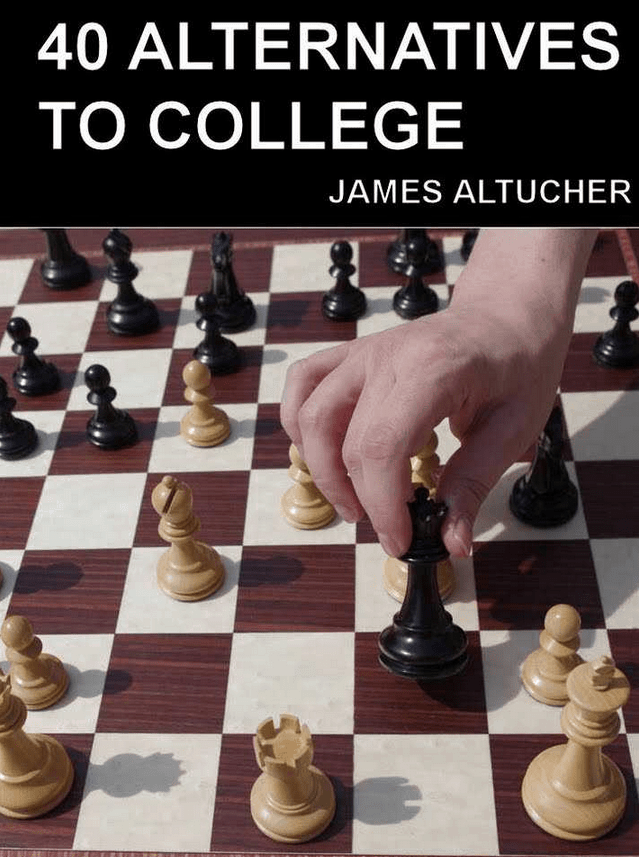 The bottom line is: the system is broken, the middle class is disappearing, being carved through the middle by a trillion dollars in student loan debt, and everyone is still raising tuition faster than inflation. And 50% of kids with college degrees now are underemployed. And that one statistic that "if you go to college you make a million dollars more" is totally flawed and I explained why using basic Statistics 101 knowledge (explained in detail in this post).
via Is College A Scam? Altucher Confidential