Psychology and Willpower Reading List 1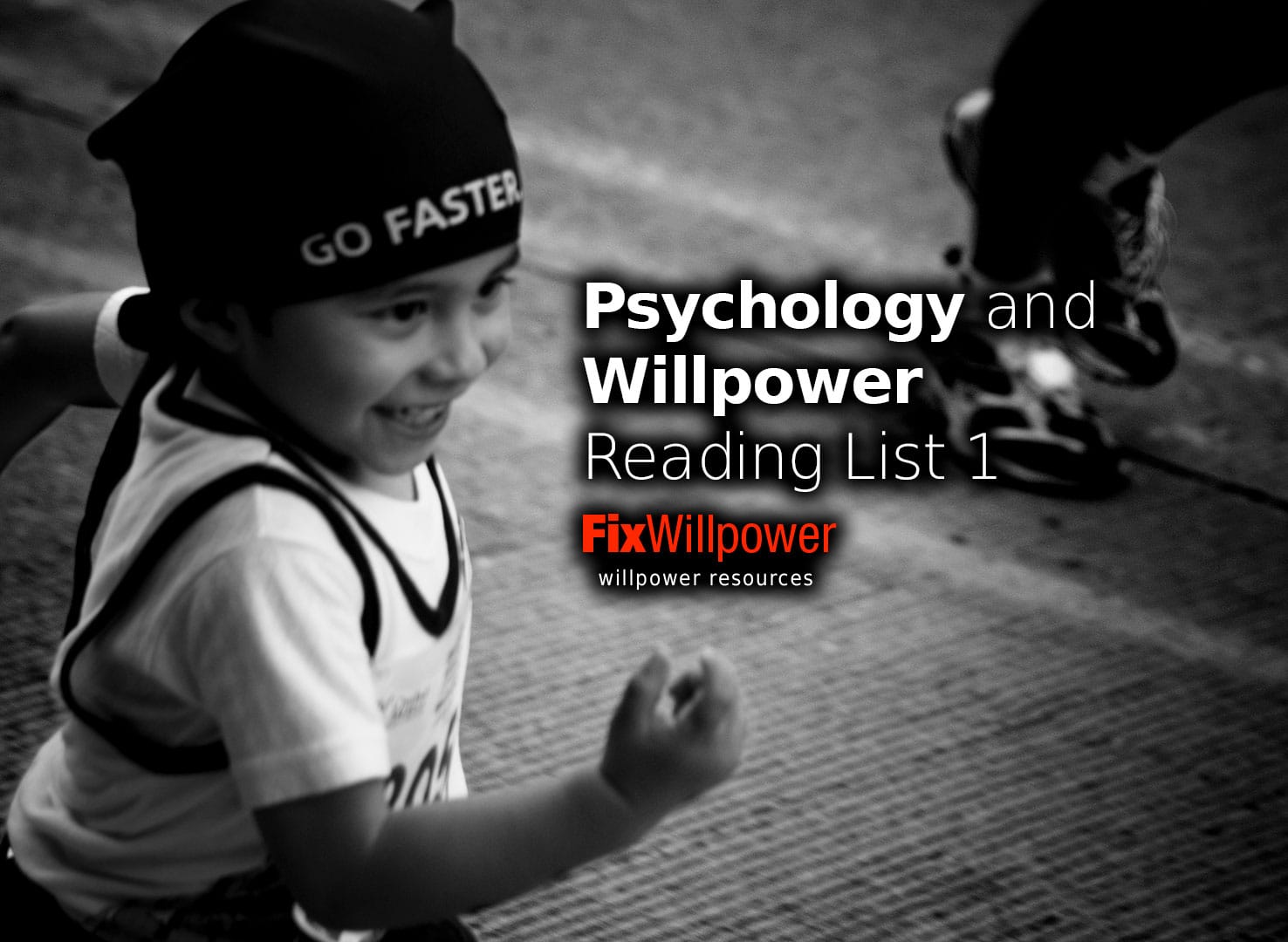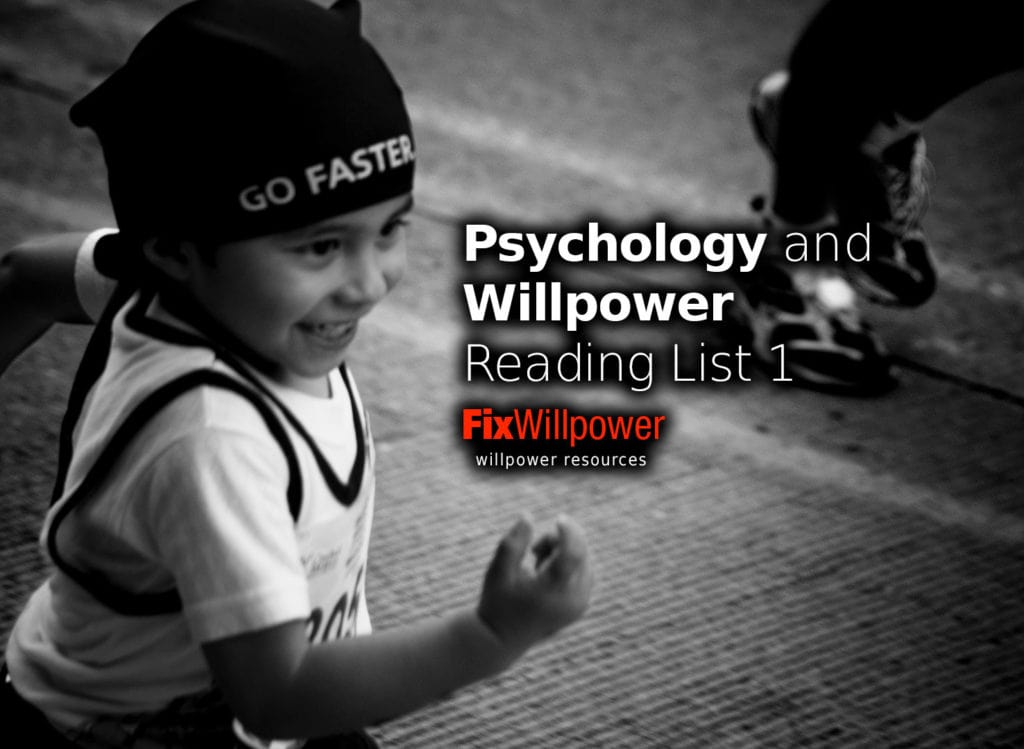 Willpower weekly reading list is a collection of posts I have come across during the week and find good enough to share with you.
BY JESSICA STILLMAN @ENTRYLEVELREBEL: A raft of psychological studies have looked into why we put things off and how to stop. Here are the top takeaways:
Start Easy
Break It Down
Be Nice to Yourself
Get a Good Why
Be Mindful
By @BelleBCooper: Using fMRI scans, we can now see what meditation does to the brain. The author suggests it can lead to a happier, more productive, and creative life. And even two minutes a day can do wonders.
I've actually found how simple (not easy, but simple) meditation can be and what a huge benefit it can have for my day-to-day happiness.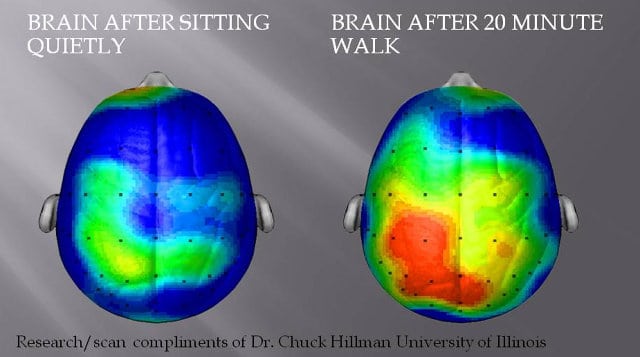 It turns out that science is continually finding new connections between simple things we can do every day and an improvement in our general memory capacity. Memory is a complicated process that's made up of a few different brain activities.
Dan Norris: This time, I didn't have seven years or 11 months. At the end of the week, I needed traction on the idea or I would have to shut everything down and start job hunting. I had one last crack. This would be my last startup attempt.
Kathleen Taylor talks about what helping people that are dying has taught her about being your authentic self.
These small shifts will give you greater control of potentially important outcomes, from everyday situations to stressful job interviews. I've adapted these awesome pieces of advice from an AskReddit thread on the topic.
What it Actually takes to reach genius-level excellence? This is an interesting read however the original 10000h idea included the same rigorous exercise ideas. Goleman is not really "debunking" it.
How to overcome the "OK Plateau" of performance and personal growth.
While reading this sentence, hum your favorite pop tune while writing down the first 15 prime numbers, in order. Seth Godin writes how cognitive load slows us down, distracts us and diminishes the quality of the work we do.
What if I formalized this unconscious process? What if, for one week, I fully practiced what I preached? Would the productivity hacks become home? Here's what happened when I spent a week following my own advice.
In this video, Clear explains the biggest lesson he's learned when it comes to habit formation and how it has helped him supercharge his productivity. Do this instead and be more productive:
It's not why you think. The stress and frustration you're experiencing has nothing to do with what's happening right now in this minute. Really, truly. AND, The stress you're experiencing is nothing more than resistance to what is.
No one said building a company was easy. But it's time to be honest about how brutal it really is–and the price so many founders secretly pay. More entrepreneurs have begun speaking out about their internal struggles in an attempt to combat the stigma on depression and anxiety that makes it hard for sufferers to seek help.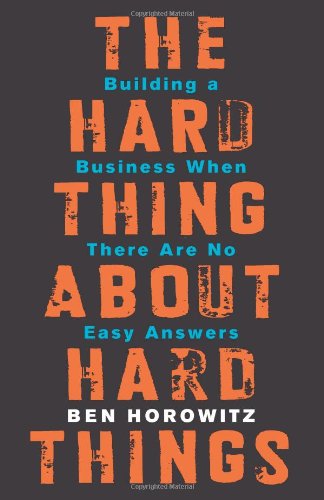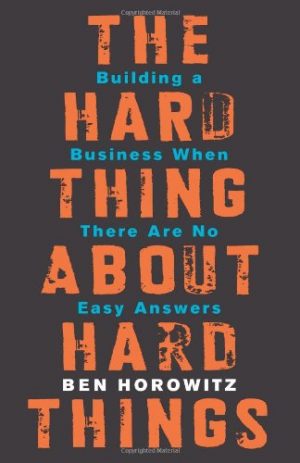 Here's great book on the ups and downs of entrepreneurship The Hard Thing About Hard Things: Building a Business When There Are No Easy Answers. Ben Horowitz, co-founder of Andreessen Horowitz and one of Silicon Valley's most respected and experienced entrepreneurs, offers essential advice on building and running a startup—practical wisdom for managing the toughest problems business school doesn't cover, based on his popular Ben's blog.
While many people talk about how great it is to start a business, very few are honest about how difficult it is to run one. Ben Horowitz analyzes the problems that confront leaders every day, sharing the insights he's gained developing, managing, selling, buying, investing in, and supervising technology companies. A lifelong rap fanatic, he amplifies business lessons with lyrics from his favorite songs, telling it straight about everything from firing friends to poaching competitors, cultivating and sustaining a CEO mentality to knowing the right time to cash in.
Filled with his trademark humor and straight talk, The Hard Thing About Hard Things is invaluable for veteran entrepreneurs as well as those aspiring to their own new ventures, drawing from Horowitz's personal and often humbling experiences.
When you are interested in this book then you might want to read another willpower book from this list.
The idea was to chunk my time to minimize the constant multitasking , "role switching," and toggling back and forth between work and home stuff like a brainless flea on a hot stove.
In the lives of busy people, we sometimes forget what's important. These six questions will help you gain focus and productivity. It's easy to get wrapped up in the day-to-day and just do everything as if on autopilot, without much thought for the bigger issues at stake. Asking yourself these questions in busy times will help you stay focused, humble, and on target.
Why am I here?
What more should I do?
What can I let go?
How can I be more efficient?
Whom should I thank?
How should I start tomorrow?
Seth Godin shares his views on taking risks, challenging the status quo and starting a business with Bryan Elliott for 'Behind the Brand.'
I set myself a challenge recently, and I've been failing at it. I decided to only eat bland food, with no variety. The month is only 2/3 over, but I've struggled much more than I'd anticipated.
Looking back on how I got out of my past struggles, it's instructive in my current struggle. I've always gotten out, read about some of the things that worked.
James Altucher updated his reasons for quitting your job for 2018. How to manage your time better? But from time to time being too effective may lead to burnout. So many people simmer with chronic despair, stuck in a job for five years, 20, 30, and they think they are too late. Here's a slide deck from 2014.
THE GAME IS OVER. That game where they get to hire you for 40 years, pay you far less than you create, and then give you a gold watch, and then you get bored, you get depressed, and you die alone.
Every minute counts! Three productivity experts offer six ideas for hacking your habits for maximum productivity. From shortcuts and life hacks to proven productivity methods, we're all looking to save time and get more done. If you want to be even more successful, it's time to tap into your super powers: your habits.
2. Log out!
The extra step of having to enter in your password will buy you enough time to realize that you're distracting yourself and shouldn't
The burnout process has been divided into 12 phases by psychologists Herbert Freudenberger and Gail North. In a Scientific American Mind article, the stages are outlined as such.
___________
Image: Running by Eneas De Troya