Positive Psychology Lectures by Tal Ben-Shahar
Check out more video clips on following topics:
Big Think Interview with Tal Ben-Shahar
Five Steps for Being Happier Today
Write It Down: My Best Career Advice
An Im-perfectionists Takes on Career Mistakes
How to Fail Well
The Science of Optimal Love
What Keeps Tal Ben-Shahar Up At Night
Five Ways to Become Happier Today
Do We Ever Have a Right to Be Miserable?
The Corporate Guide to Happiness
Happiness: The Opiate of the People?
Is Facebook Making Us Sad?
Psychology That Doesn't Care What's Wrong With You
In Defense of Self-Help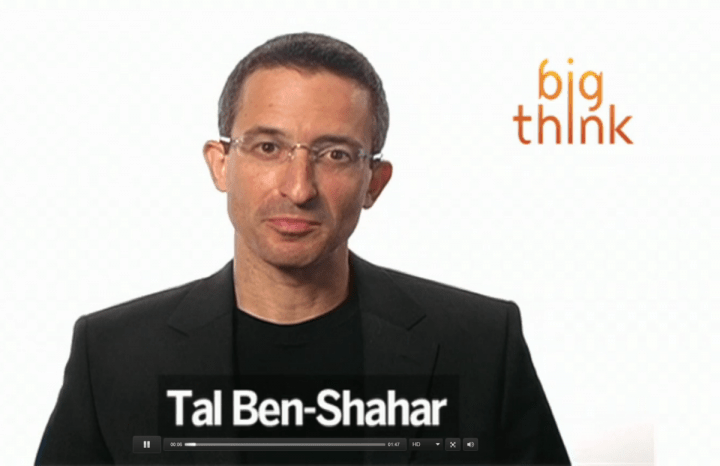 Tal Ben-Shahar
Tal Ben-Shahar is an author and lecturer at Harvard University. He teaches the course on "Positive Psychology" and "The Psychology of Leadership" with a total of over 1,400 students.
An avid sportsman, Tal won the U.S. Intercollegiate and Israeli National squash championships. He obtained his Ph.D. in Organizational Behavior and BA in Philosophy and Psychology from Harvard.
Tal consults and lectures around the world to executives in multi-national corporations, the general public, and at-risk populations. Topics include happiness, self-esteem, resilience, goal setting, mindfulness, and leadership.